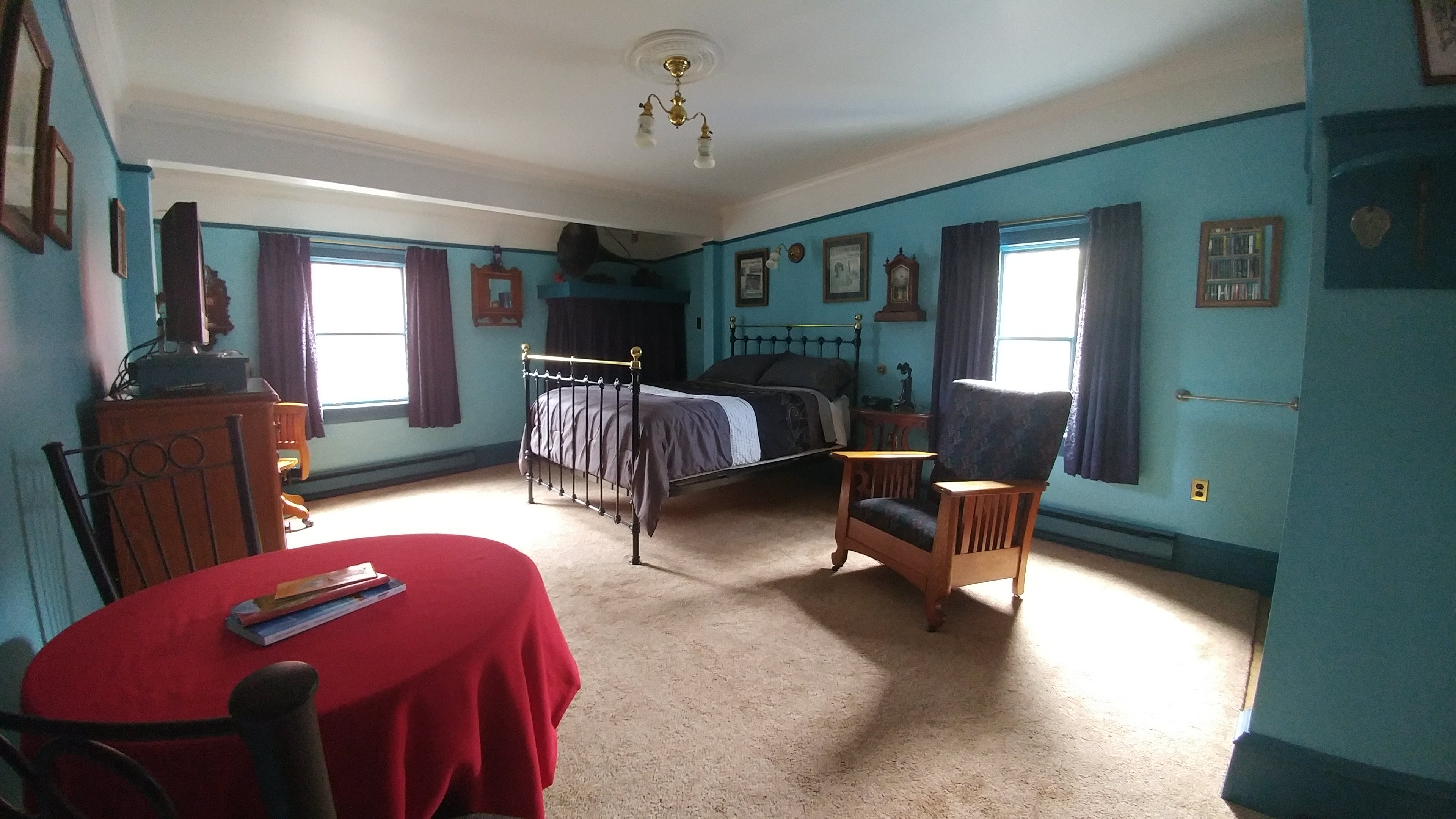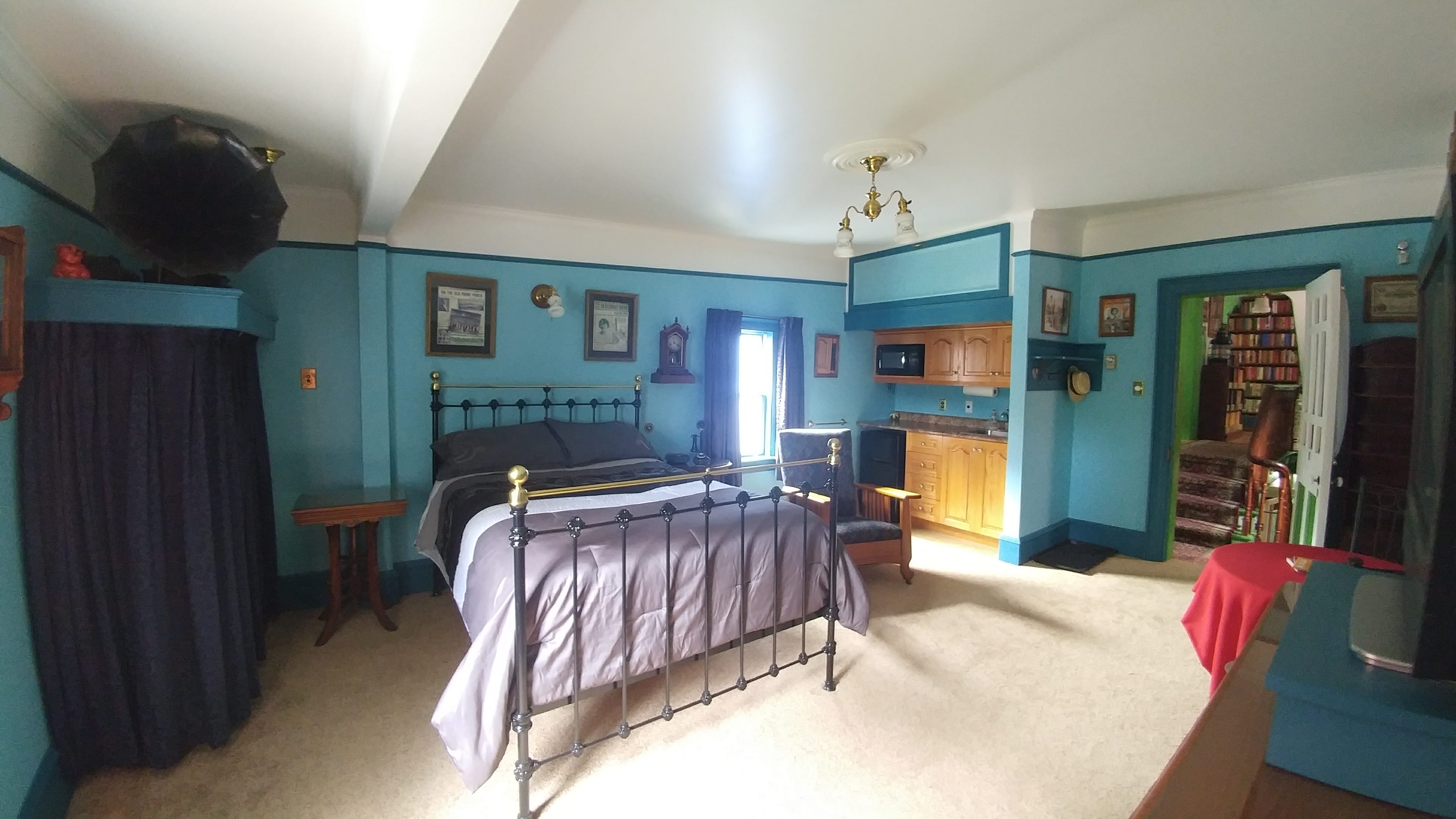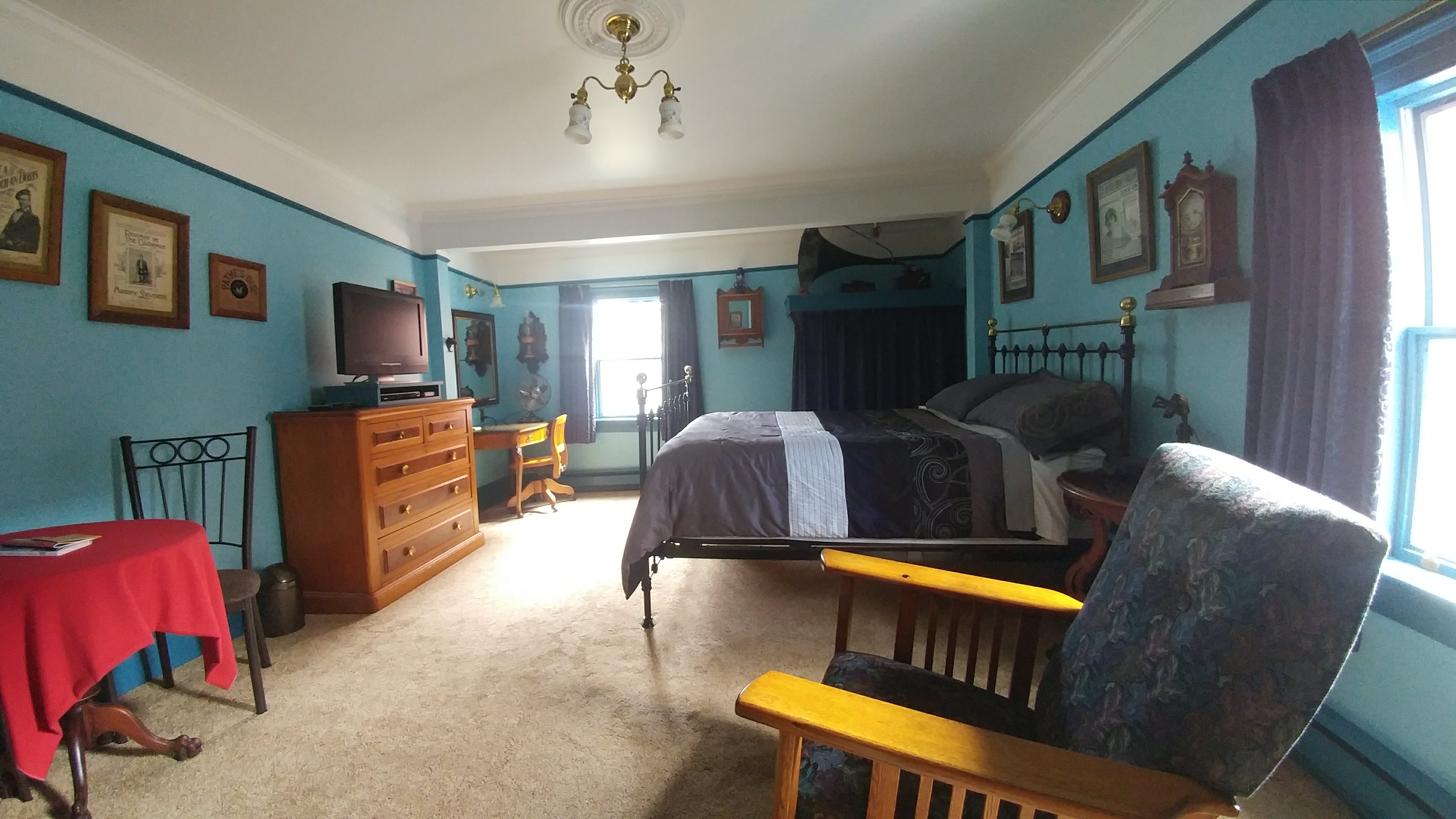 This lovely bedroom was originally designed to be the housekeeper's quarters. The room is quite large and features 2 windows on opposing walls, affording lots of light and a relaxing cross draft on warm days. It is a self-sufficient, very private space located on the second floor of the rear extension of the main house. The room's features include:
An antique brass & iron double bed with a very high-quality and comfortable mattress newly purchased.
An alcove kitchenette featuring full sized sink, microwave, mini-fridge, dishes and cutlery. Lots of storage space.
Table and chairs for 2, chest of drawers, writing table and chair, closet, bedside tables and Morris chair. All fully restored antiques.
Wifi internet access. Land line telephone for free local calls. Use of large flat screen TV with cable and DVD player located in Guest's Parlour.
Access to 3 bathrooms, featuring large Jacuzzi and 2 oversized showers. Each shower has its own 40 gallon water boiler, ensuring lots of hot water.
Access to Guest's Parlour, library, outdoor deck, main kitchen, small kitchenette and exercise area. Exercise room featuring a professional treadmill which faces a 50″ plasma TV — to combat boredom on rainy days. See House Overview for more details and pictures.
On street Guest's parking permit available if required.
No smoking. No pets. No children under 17 please.
Rates:
$109 Double Occupancy
$89 Single Occupancy
15% discount available for stays in excess of one week. Speak to me directly to arrange substantial discount if you require an extended stay for business or sabbatical.
Includes all applicable taxes
Calendar for Traveler's Room
*Blocked Dates indicate the Booked dates