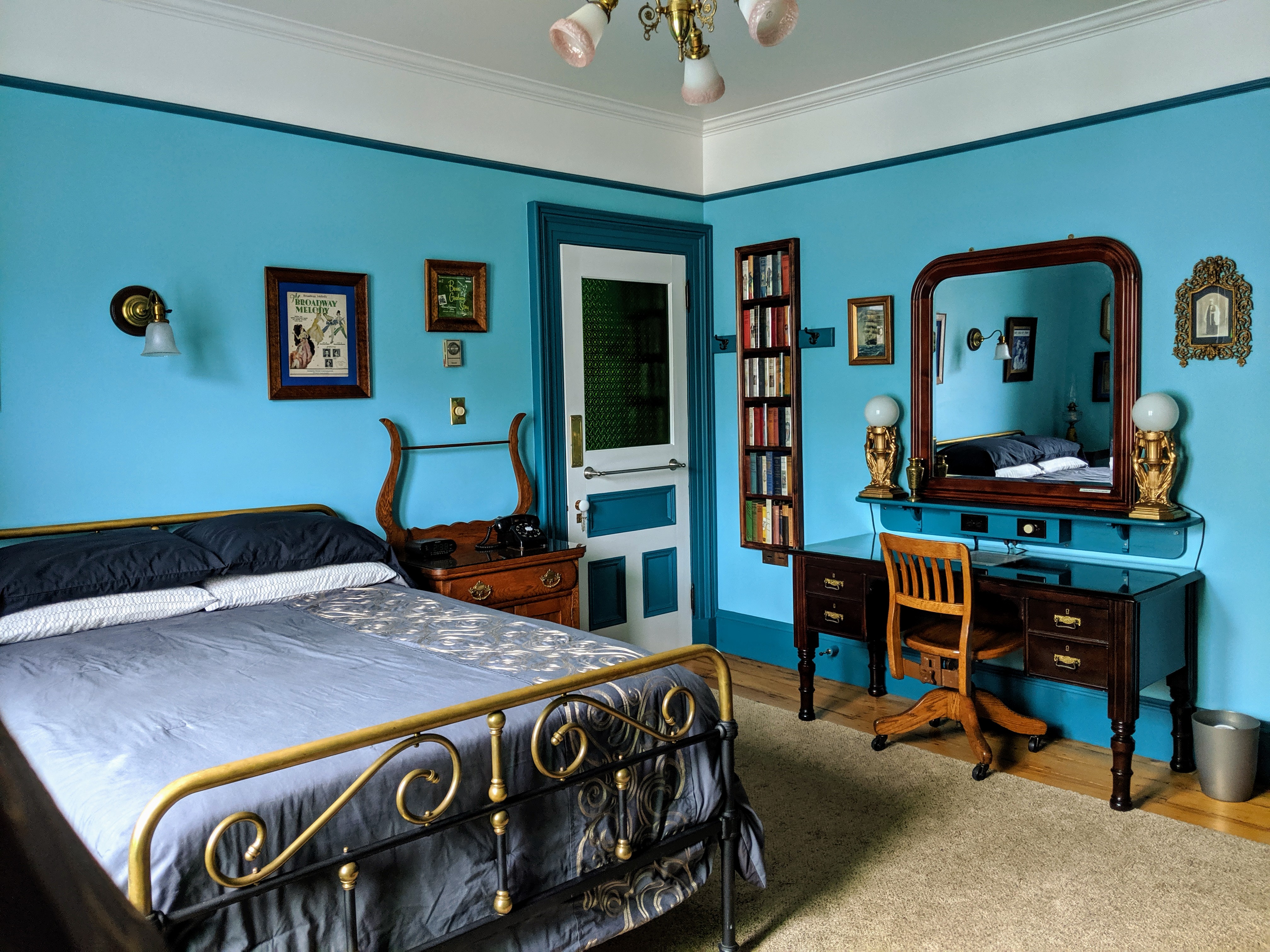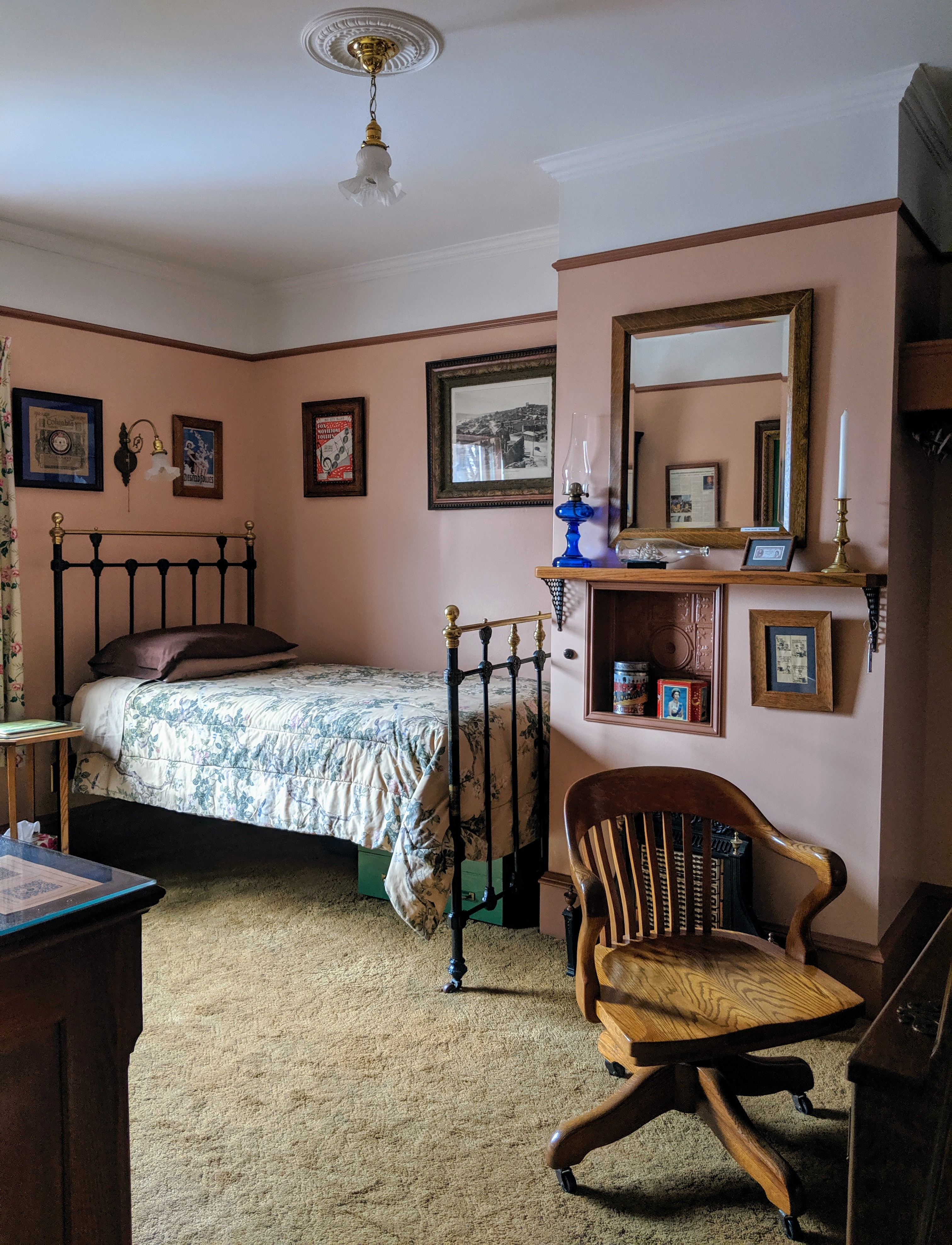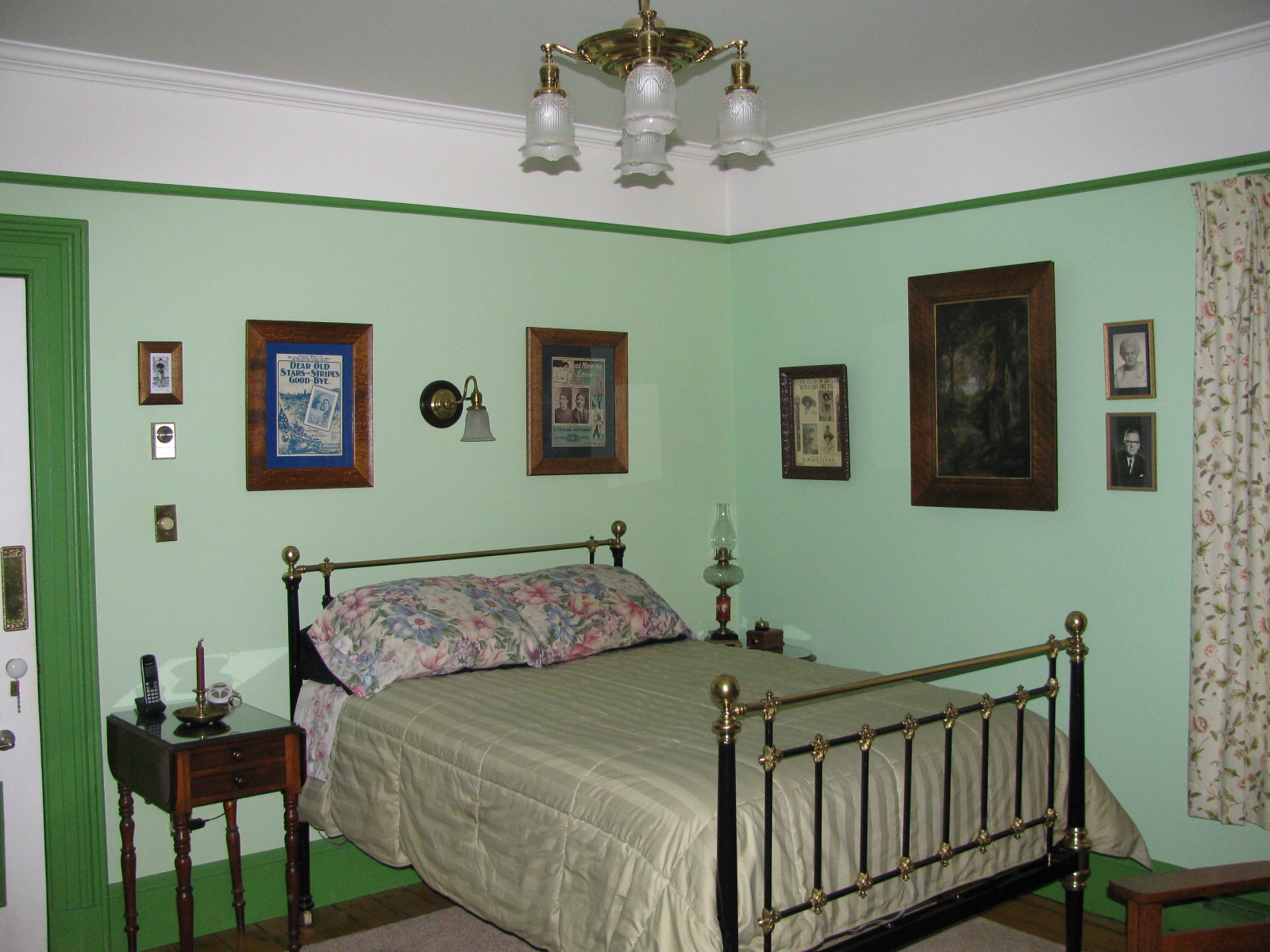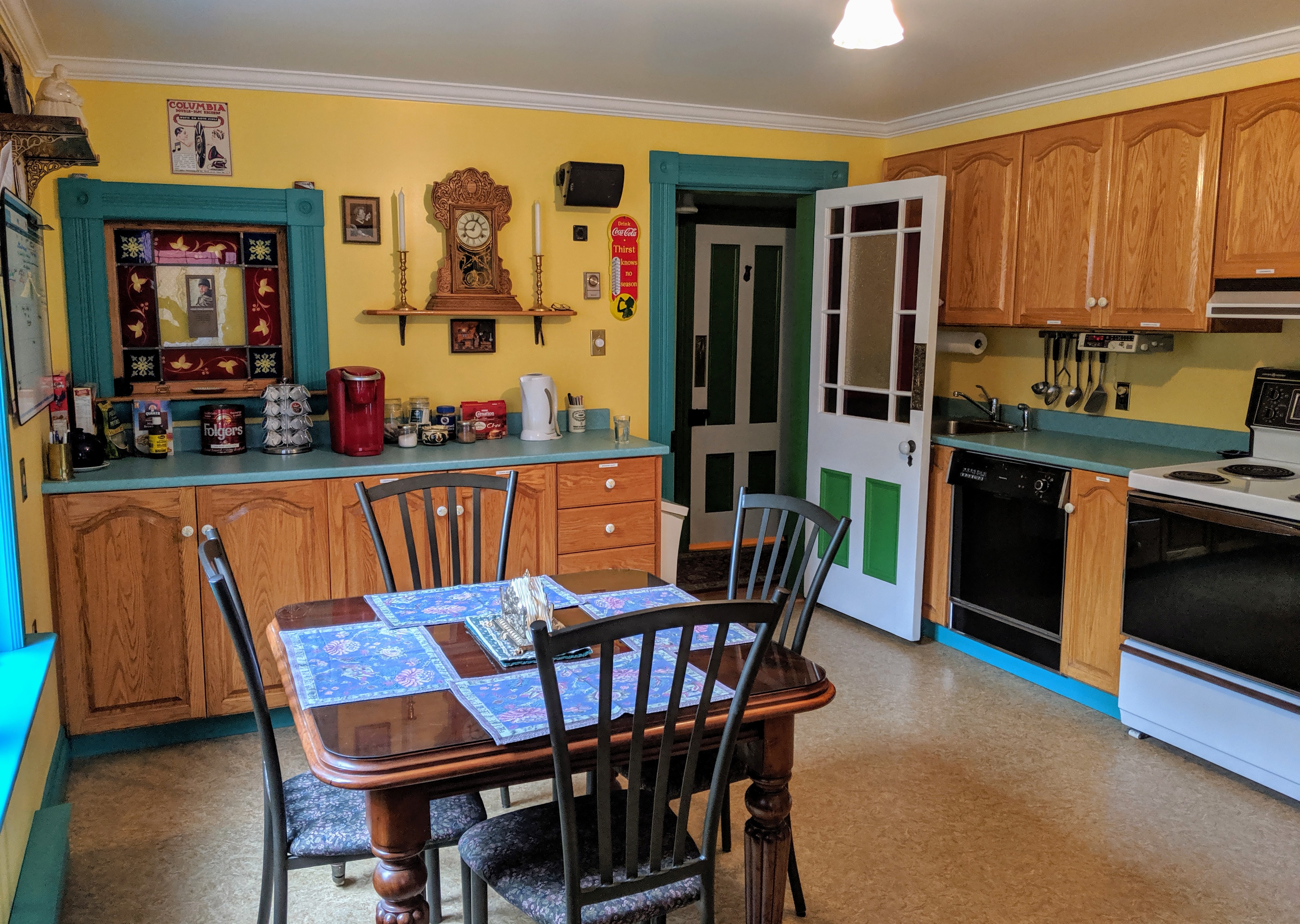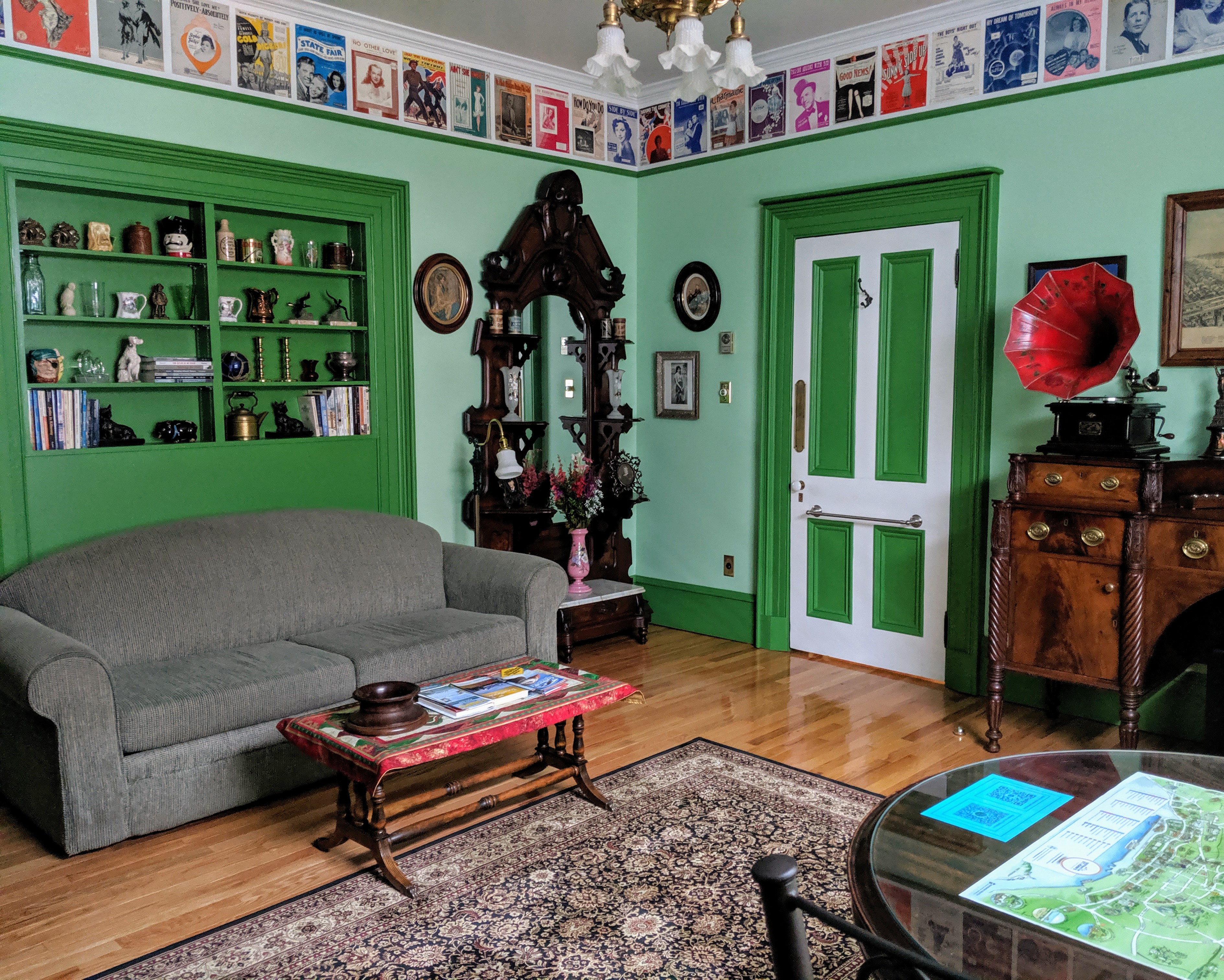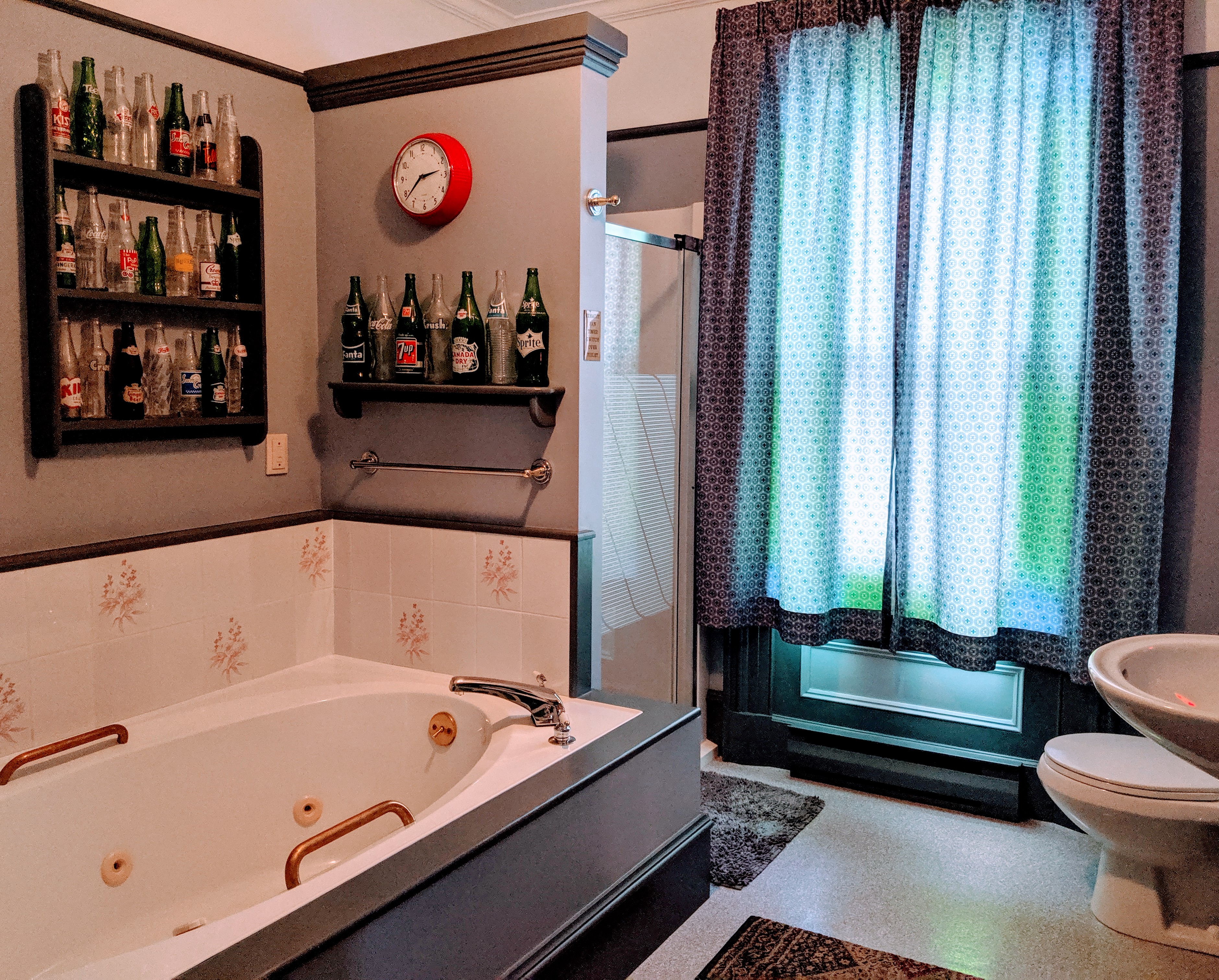 This is not a typical commercial business. I have spent my life restoring antiques and Victorian homes in the downtown area of St. John's. From childhood, I was fascinated with the popular culture and quality goods which were prevalent here in the late 19th and early 20th centuries. The restoration of this building has been a pleasant hobby that stretched over 4 decades. The finished project has amazed and intrigued guests. Friends persuaded me to make the building available to the public. I am genuinely enjoying being a host and welcoming people to my home.
There are 4 bedrooms, 3 bathrooms, 2 parlours, a library, large kitchen, kitchenette and a spacious exercise room spread over 4 floors in this 3680 square foot building. Outside is a sizeable deck off the third floor and a lovely mini park directly behind the house. There are 3 bedrooms available online to guests. I live in the 4th and am always available to assist you.
The interior is like a living museum where you are actually allowed to touch the exhibits. There are fully functional and perfectly restored antiques in every room.  A music collection of over 30,000 78rpm records and wax cylinders, hundreds of books and photographs, early films, working phonographs with metal horns and lots of interesting curios from the past. If you have an interest in history and popular culture you might not make it out the door.
My aim is to share these artifacts with people who may have only seen them in movies or behind barriers in museums. As a guest here you are not limited to your room. There are common areas available for your use and helpful advice for the traveler always on offer. Artists, musicians and people from different cultures are very welcome here.
Please see Reviews section for previous guest's impressions. Also visit Airbnb, Booking.com or Expedia where each of the 3 rooms in Gower Manor are listed. There you will see many reviews from happy guests.